DIGITAL CX
Deploy Superlative CX in 4 weeks
With the changing customer behavior and an increase in the number of exclusively digital customers, InsureBuddy's Omnichannel Insurance platform helps insurers personalize customer journeys.

Enhance digital insurance CX with personalized micro-moments at every customer touchpoint for new & existing customers.

With an impeccable combination of Composite AI, domain expertise and 220+ pre-built customer journeys, InsureBuddy helps insurers deliver frictionless and personalized digital insurance CX while achieving cost reductions and revenue uplift.

InsureBuddy's cognitive insurance CX solution can help insurers get closer to their customers with a Human+AI, 'friend-in-need' intuitive experience across channels, languages & policy life cycles.
Buy policy
Omnichannel Insurance platform provides insurance policy coverage for motor, medical , travel and property lines of business
Muti-factor Authentication
Ensure Security via built in multi-factor user authentication in all transactions.
Claims management
Efficient claim processing with minimum manual intervention and instant coverage assistance with partner ecosystem integration
Human Hand-off
Seamless human hand-off whenever the need arises along with agent-assist.
Supercharge your Digital CX in 4 weeks
Leverage pre-built, multilingual NLP chatbot with frictionless & secure customer transactions to enhance your reach

Get Quote
Progressive profiling to collect all data and offer Instant quotes and proposals to prospects.

Buy Policy
By streamlining and speeding up the collection and analysis of massive data , insurers can use ML techniques to discover customer trends in real-time. These insights can help develop and improve product and policy design.

Buy Add ons
Variety of add-on insurance covers that come with multiple benefits such as personal accident coverage, rental car damage coverage.

Renew policy
Instant renewals of expired insurance policies with artificial intelligence (AI) based solutions help insurers and policyholders in streamlining the renewal process.

Register claim
An AI-powered chatbot can analyze the claim, check the policy information, capture damage, update the system, and interact with the customer. Customers can file their claims with little effort and without human intervention.

Surveys
AI-powered conversational survey embedded with deep machine learning techniques and text analytics provides Voice of Customer (VoC) metricssa.

Manage Beneficiaries
Manage multiple beneficiaries details such as name,change name, update policy coverage amount.

Complaints
AI-powered automated complaint management enables to automatically identify and classify complaints across all channels.
Frictionless, Embedded, Personalized, Secure Insurance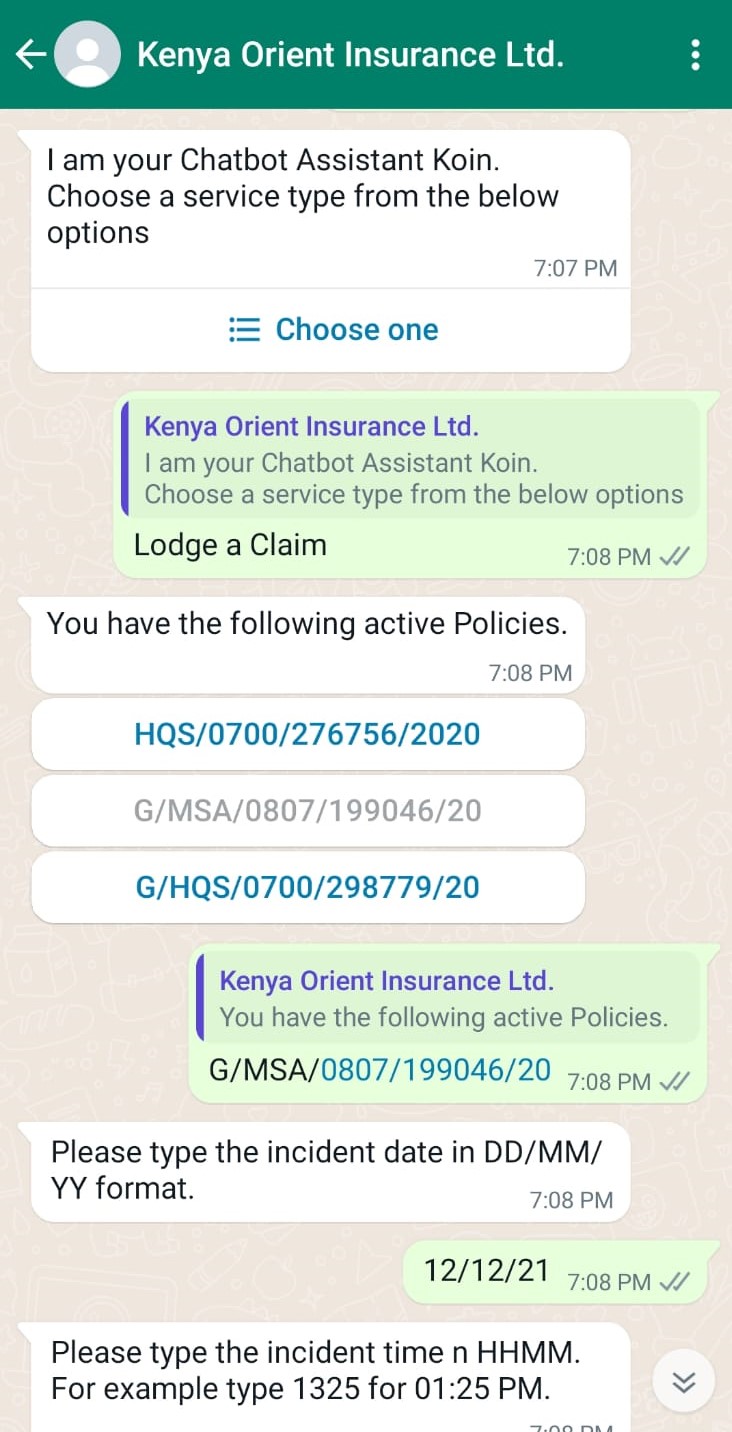 Manage Claims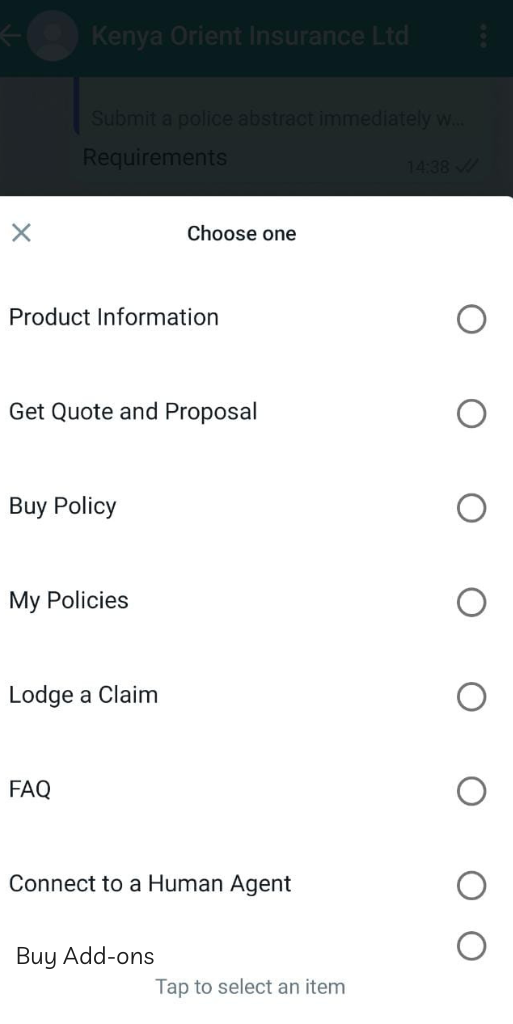 Buy Add on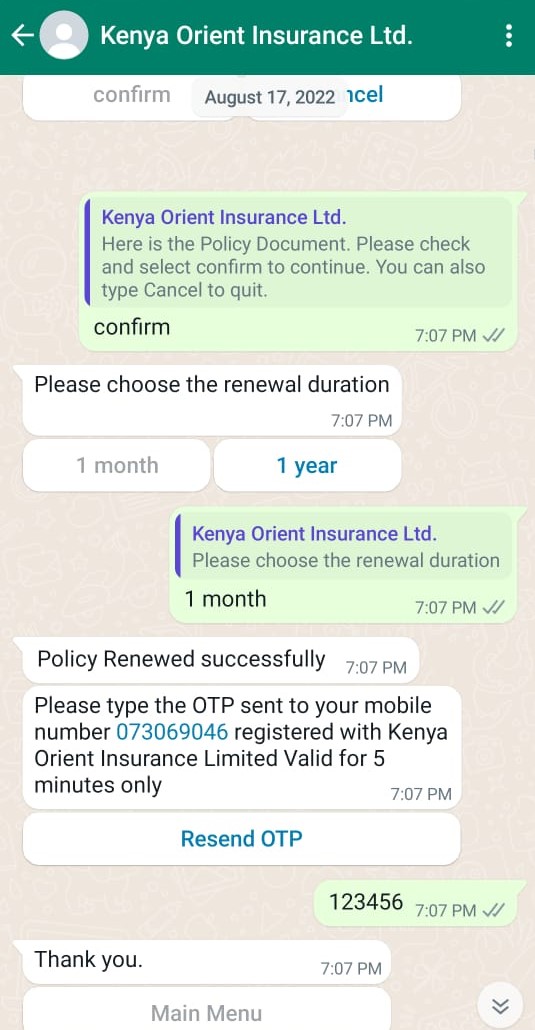 Renew Policy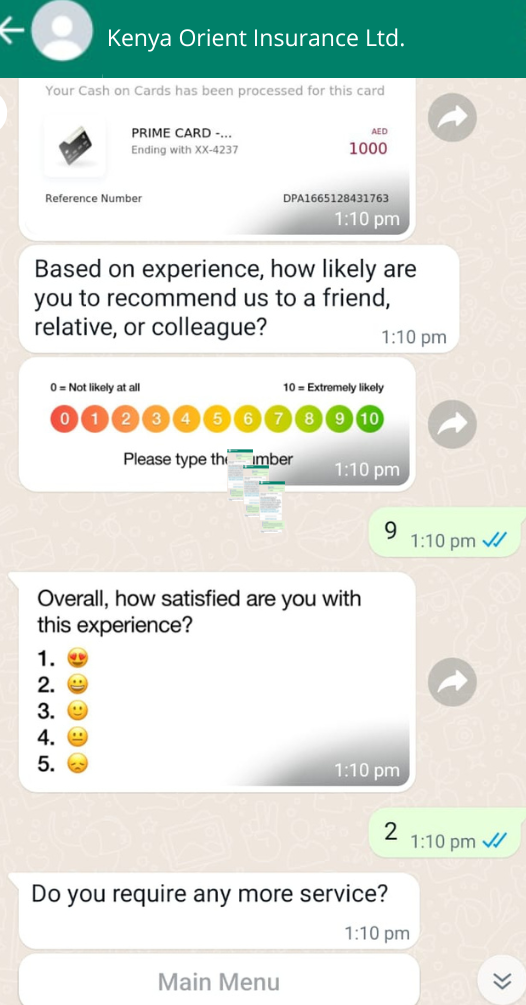 Survey