DIGITAL SALES
Deploy insurance services on the world's favourite messaging platform in 4 weeks
To improve D2C digital sales, insurers need to enhance the customer experience across multiple channels by combining human and artificial intelligence. With the rise of digital insurance, customers can now quickly compare policies, acquire the best prices, and select the best insurer for their needs with just a few clicks.

AI enabled analytics can comprehend digital behavior - Location, time of day, ISP, clickstream

Understand the current context and provide appropriate content to guide the user.

Apply relevant CTAs - offers, promotions to enhance conversion.

Human in the loop for prediction based Handover. Agent Assist helps automate bot to agent handoff with AI to create personalized digital banking experience.

Target customers with the personalized campaigns on the most preferred channels like Facebook, webchat, WhatsApp, SMS, Email.
Omni digital
Expand meaningful presence across all channels to compete in a digital first world
Zeroth Session personlization
Understand visitor behaviour from clickstream data & increase conversion.
Automated FAQs
Answer prospect queries with automated FAQs via insurance chatbots to enhance sales.
Human Hand-off
Seamless human hand-off whenever the need arises along with agent-assist.
Go live in 4 weeks with WhatsApp Insurance Chatbot
Leverage pre-built, multilingual NLP chatbot with frictionless & secure customer transactions to enhance your reach

Digital Conversion
Advanced analytics and ML capabilities collect the aggregate customer clickstream data to identify behavior patterns and make product recommendations across the web, mobile, social media & chatbots as per user preferences.

Automated FAQs
Answers prospect queries with FAQs, ask questions, and recommend products with insurance chatbots to enhance sales with the lowest conversion cost.

Lead management
Lead data capture and auto-identification of returning visitors for hyper-personalized interactions

Campaign management
Targeted Outbound campaigns across channels like WhatsApp, SMS, and Email with multivariate analysis.
Frictionless, Embedded, Personalized, Secure Insurance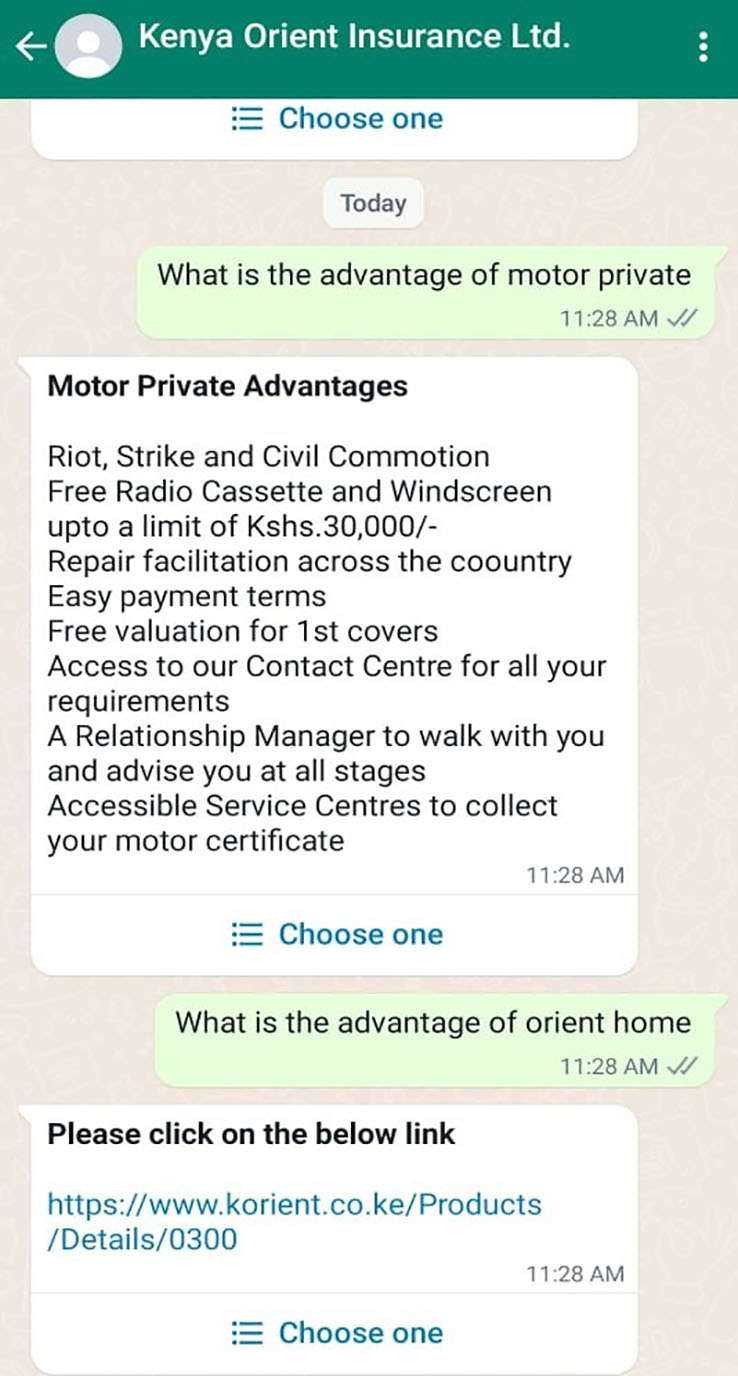 Product Queries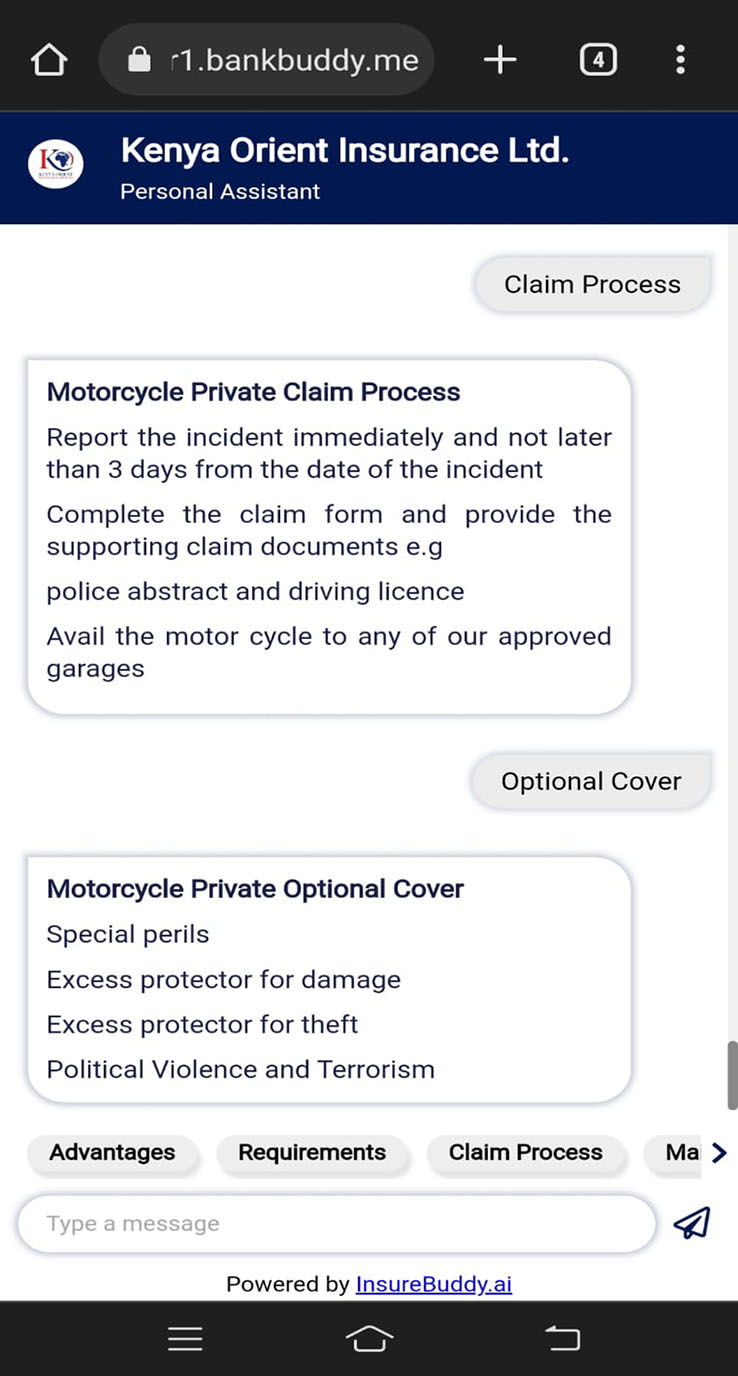 Process Queries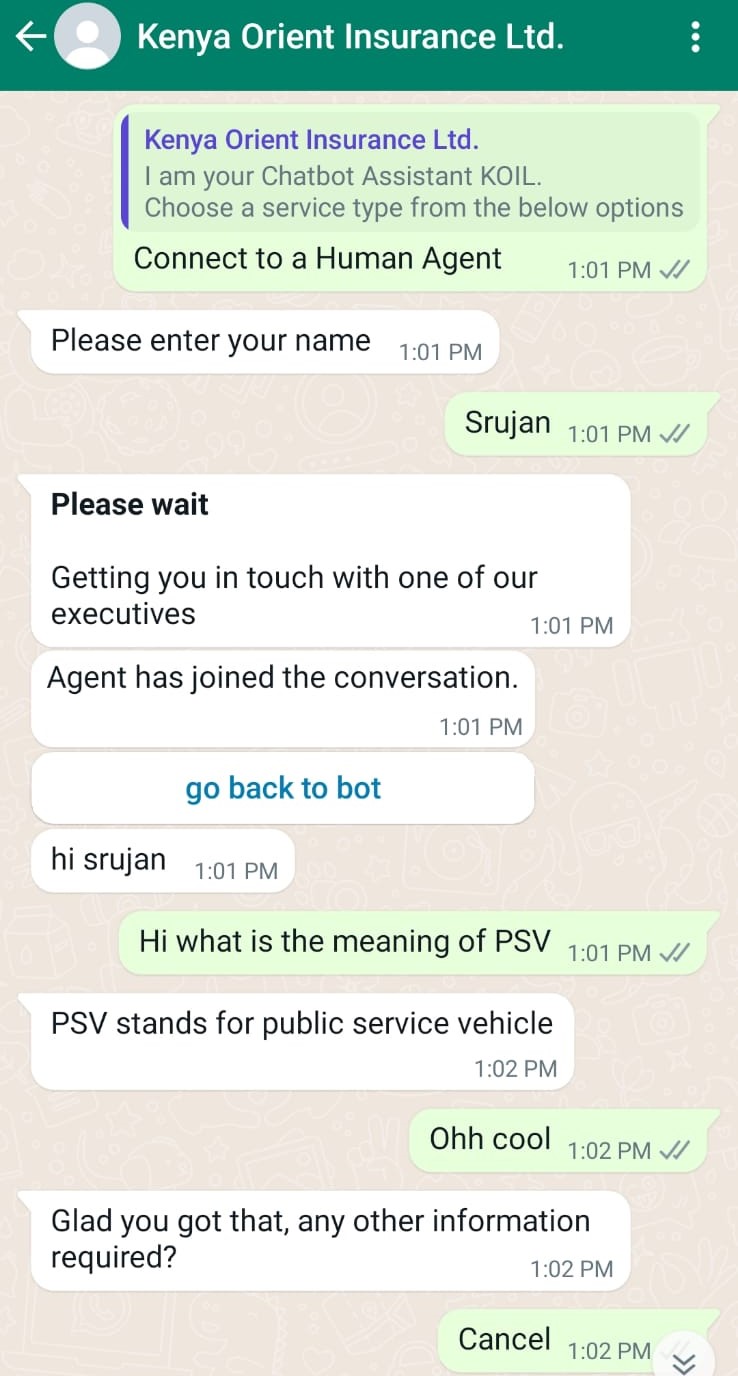 Agent Handoff
Get in touch with us
See how BankBuddy helps you personalize customer engagement & increase cross sell, upsell & conversion