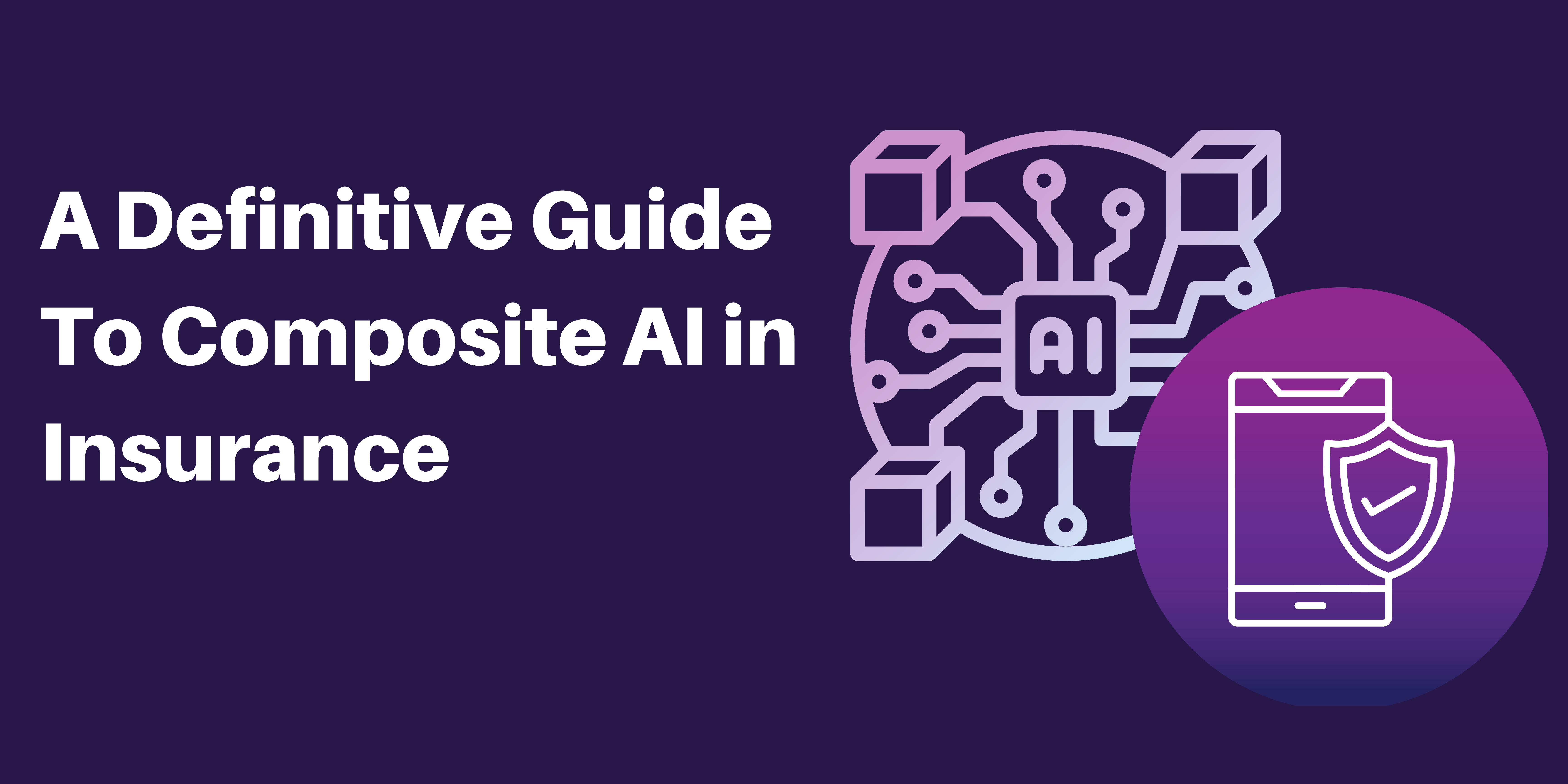 A Definitive Guide To Composite AI in Insurance
98% of insurance executives think cognitive computing will have a transformative impact on the insurance sector. However, early adopters of Artificial Intelligence in insurance recognized that individual AI use cases do not provide long-term value for the business and require a comprehensive AI approach that uses Composite AI coupled with domain expertise.
What is Composite AI?
Composite AI is a breakthrough approach combining multiple AI realms to more deeply interpret data and efficiently solve a wider range of business problems. The techniques applied include- knowledge graphs, natural language processing, contextual analysis, machine learning, deep learning, computer vision, recommendation systems, insurance chatbots and other methods.
Why Composite AI for Insurance?
Keeping up with current legacy systems is becoming too expensive in the current scenario. In order to improve insurance services, these systems cannot accommodate emerging digital innovations. It is essential for insurance companies to overcome barriers to modernise their operations before they can embrace full digital transformation. With advancements in NLP technology, conversational AI is becoming more popular in insurance customer service. Virtual agents and insurance chatbots are becoming more and more popular among customers.
Let's look at the Top 4 benefits of Composite AI in the Insurance Sector.
Seamless Customer Onboarding Experience :
Self-service eKYC Liveness detection - The InsureBuddy e-KYC module uses a powerful computer vision engine to provide digital onboarding solutions that extract data and images.
Customer origination is made easier with document verification/NID check, face match, liveness detection, and human handoff to verify user identity and prevent social engineering.
Automated Customer Service :

According to the Mckinsey - "Digital disruption in insurance" report, automation can cut the cost of a claim up to 30%.
Automated customer service for inquiries, managing data,complaints, add ons and claims.
Human + AI experience enables human handoff for agent assistance across multiple digital channels.
Broadcast campaigns with secure built-in payment options for one click renewals and premium payments.
Claim Management :
Automated validation speeds up the entire process and facilitates quicker claim settlements.
Easy claim reporting, FNOL (first notice of loss) notifications, and updates with location and images.
Processing claims efficiently with minimal manual interaction and instant policy coverage assistance by integrating with the partner ecosystems.
Personalised Recommendations :
Dynamic persona-based recommendations with targeted upselling and cross-selling features at every point of contact with the customer.
New plan recommendations for policyholders based on their propensity score.
Send prospective customers customised plans and quotations on their preferred channels.
Digitalization has significantly impacted the customer acquisition of new generation insurtech companies, who have the agility to keep pace with evolving technology and customer expectations, and incumbents must adapt to the changes quickly.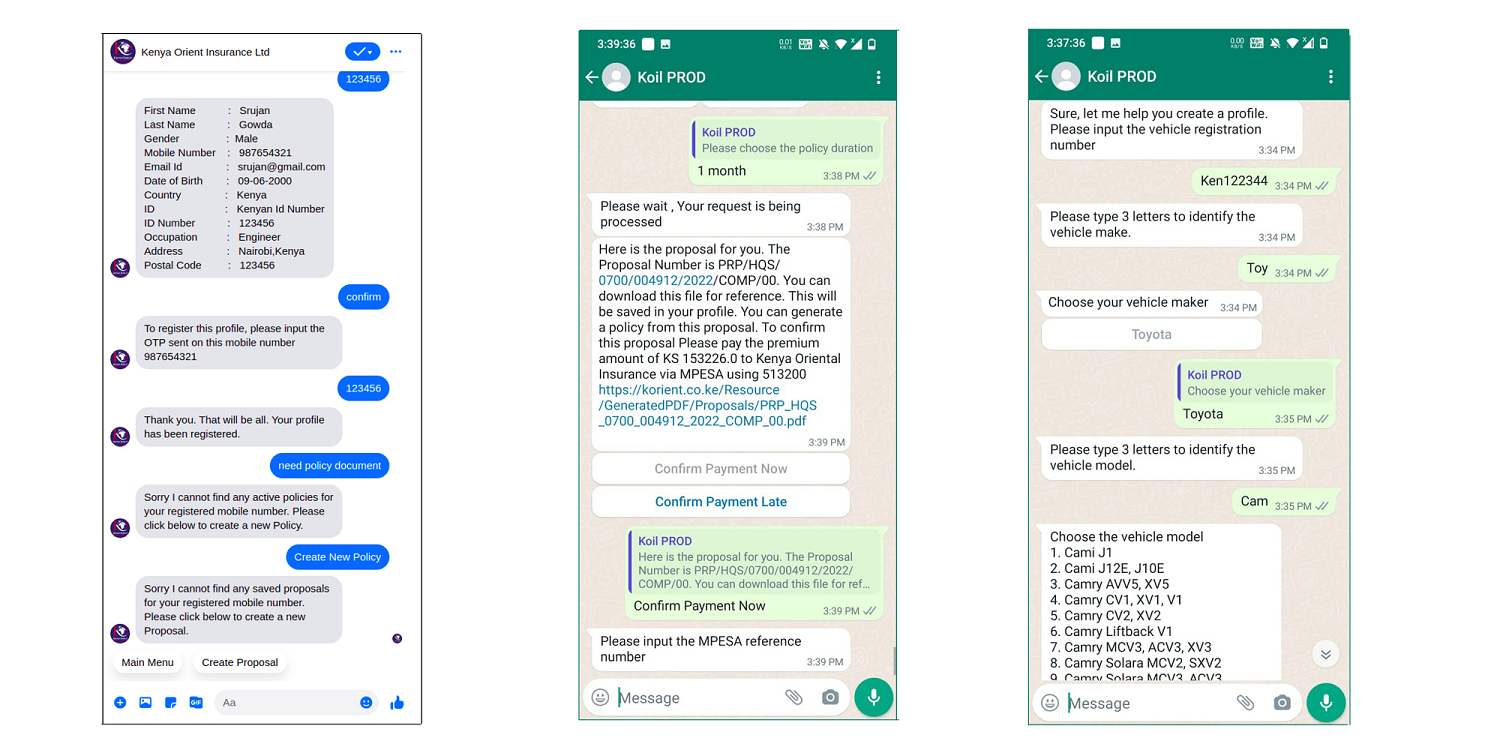 Talk to us to see how we are transforming Insurance Customer experience for D2C insurance sales and service via Composite AI.